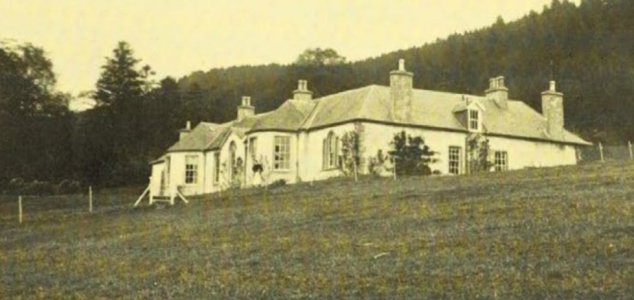 Efforts are now underway to restore the house to its former glory. Image Credit: Aleister Crowley
The fire-ravaged remains of the infamous occultist's Loch Ness home have been purchased by three investors.Situated near Foyers at the south-east side of Loch Ness, Scotland, Boleskine House was built in the 18th century in an area with a long history of peculiar happenings.
Aleister Crowley – a man who was once regarded as 'the wickedest man in the world' – lived at the house between 1899 and 1933 and was said to have used it to conduct black magic rituals.
The building was severely damaged after a fire broke out back in 2015, prompting its owner to put both the property and the surrounding area of land up for sale.
Now, four years on from the incident, three unnamed investors have coughed up the $650,000 asking price with the intention of restoring the historic building and opening it up to the public.
"Upon its complete restoration, our volunteers intend to use the estate to promote education on the heritage of the house, to welcome the enjoyment of its structure and surrounding gardens, and to help to generate awareness of health and wellness," the Boleskine Foundation writes on its website.
If everything goes to plan, Crowley's former abode could become quite the visitor attraction.